"Each product we feature has been independently selected and reviewed by our editorial team. If you make a purchase using the links included, we may earn a commission."
Most guys probably wonder which hairstyle goes well with a certain outfit. It ain't an easy question to answer. A good tip is to get a hairstyle that would complement most attires. Check out our list of the 12 most popular mens hairstyles this year!
Short haircuts
1. Curly undercut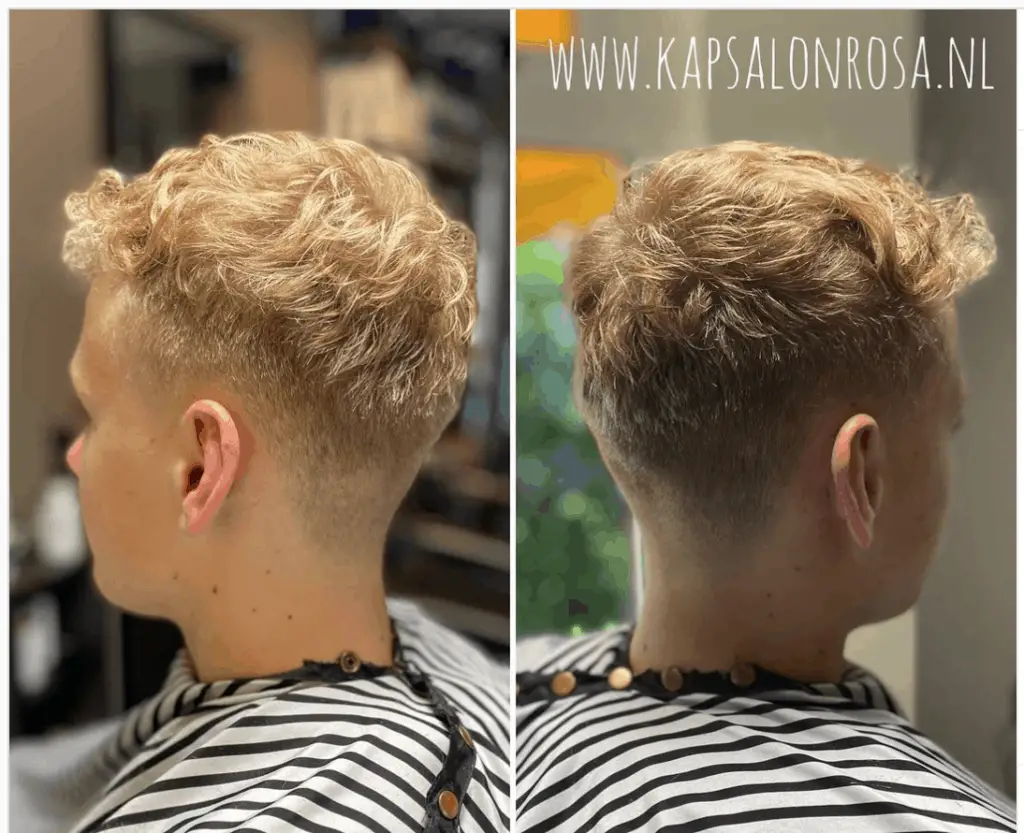 This cut is ideal for the guys out there with curly hair – it looks great! The low fade on the sides adds sharpness and edginess to the hairstyle.
For the bang, you'd consider letting your hair fall down a little bit on your forehead – giving you that distinct and stylish look.
2. Textured quiff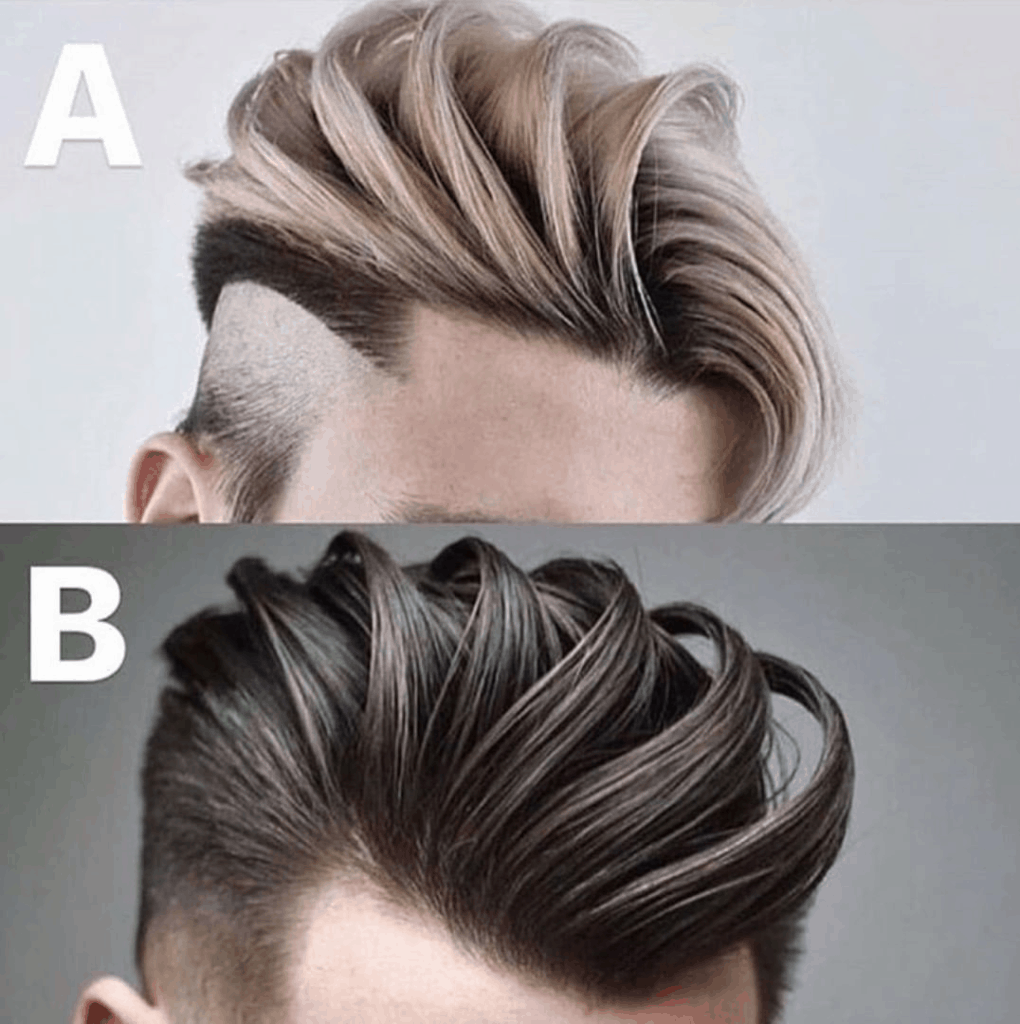 If you want to look trendy and cool, try out textured quiff! Another best thing about this haircut is that you could style it in different ways: you can swipe it to the side, do a slick back look, a short pompadour, or even the classic quirk. 
Also, the style is rather low-maintenance. 
3. Swept-back side part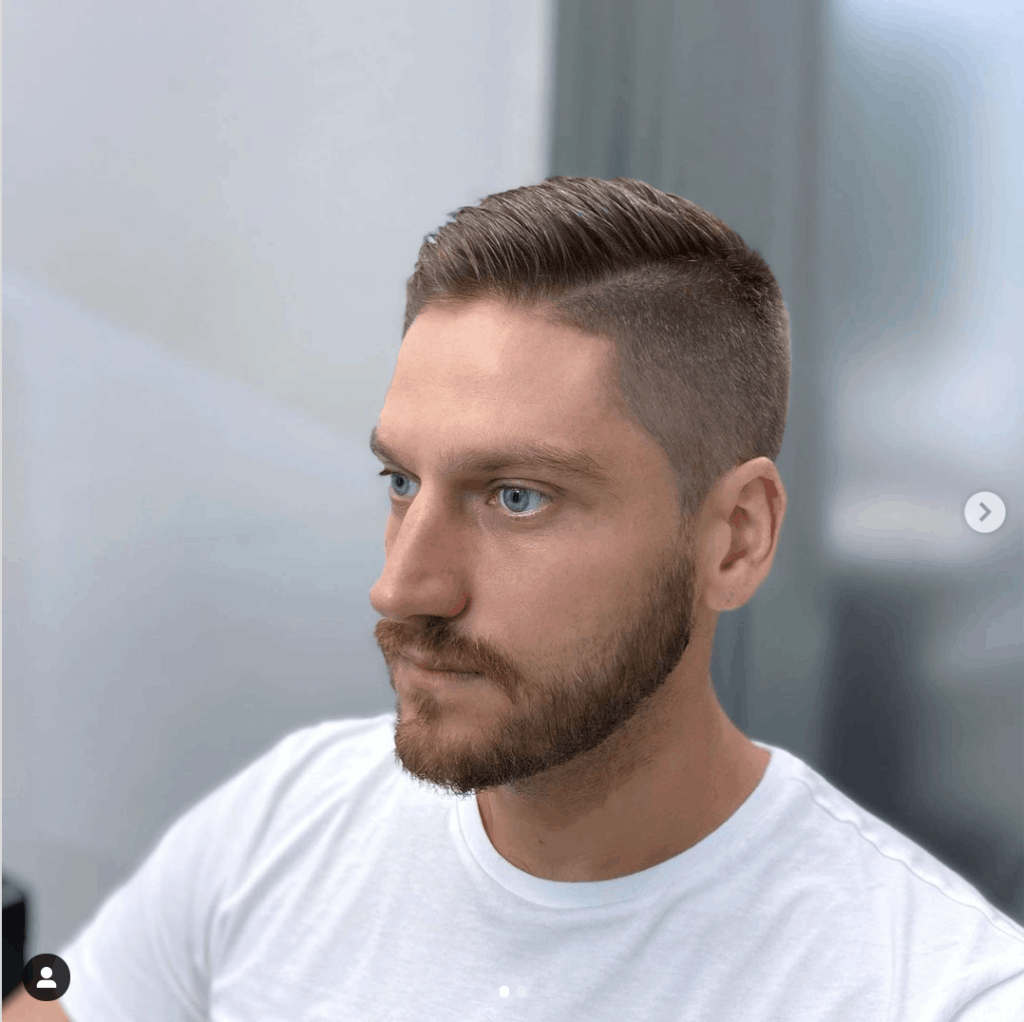 This hairstyle helps you look good with minimal effort. It works well with both casual and formal outings; and it seems to be the hairstyle that most guys have had at one point or another.
You could incorporate different fades on the sides with this haircut. Low fades seem to be more popular than high fades at the moment as they give a fuller and gentleman-like look.
4. Buzz cut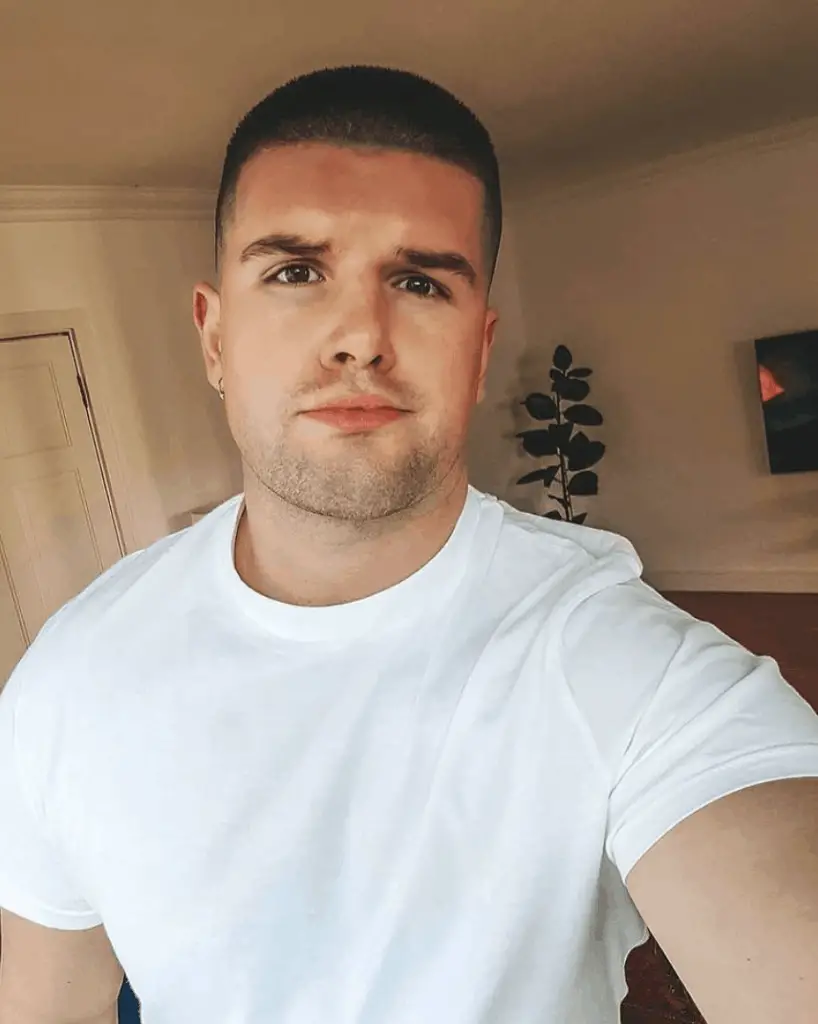 This hairstyle goes well with street-wear outfits and needs little if not no maintenance at all. Most people who have served in the military probably have had this style. All you need is a buzzer to refresh it now and then.
5. Textured fringe low taper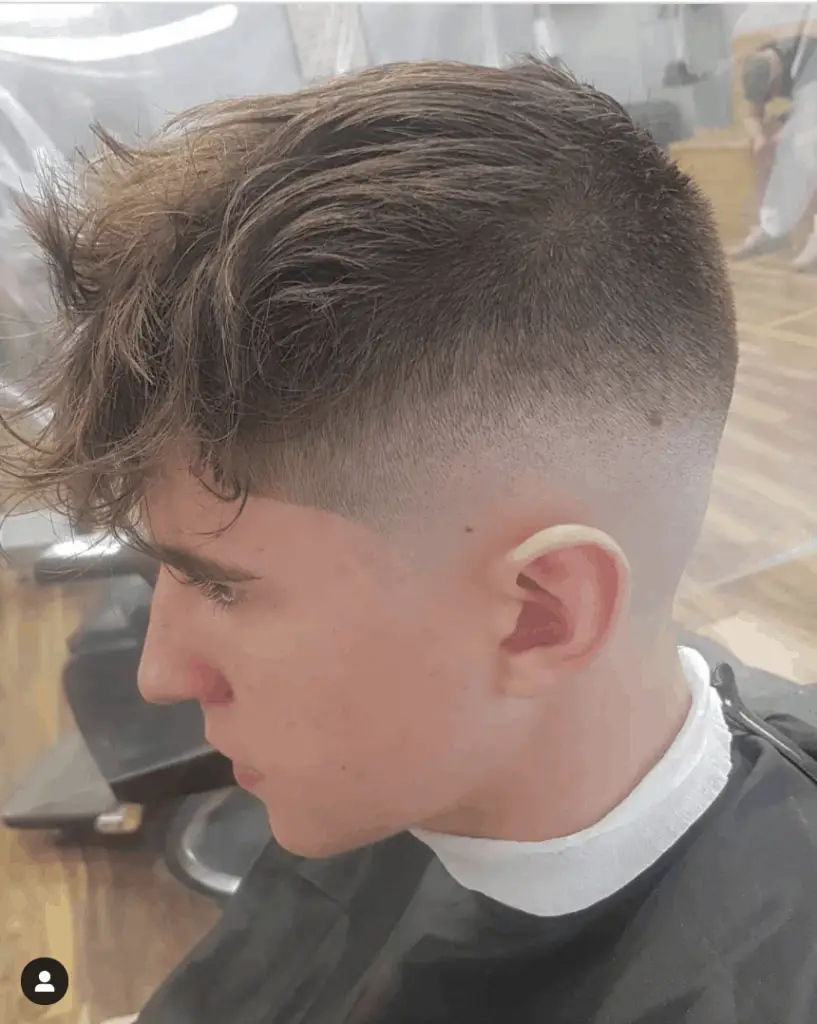 Wanting to look cool!? Why not go for a textured fringe with a low taper on the sides. This hairstyle goes well on guys with curly or wavy hair. 
This haircut is quite versatile as you're able to style the hair on top whichever way you please: for example, a messy fringe or a symmetrical fringe. 
6. Rugged messy hairstyle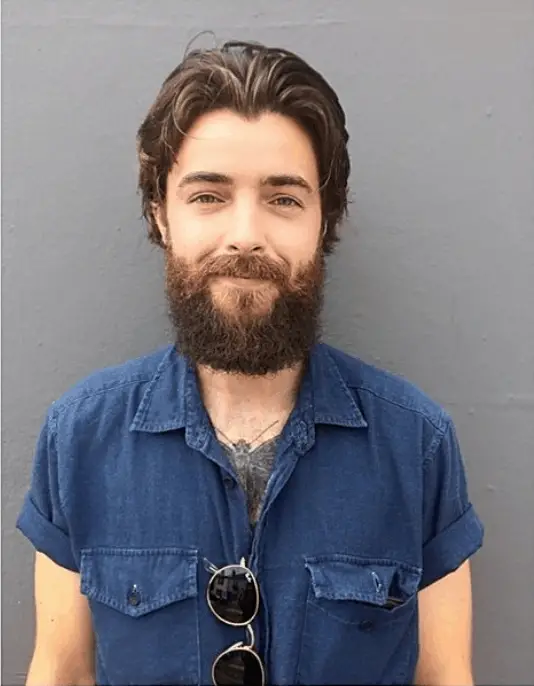 If you grow a beard, you should consider wearing this rugged messy hair. The messy style makes you look edgy and manly. 
7. Textured hair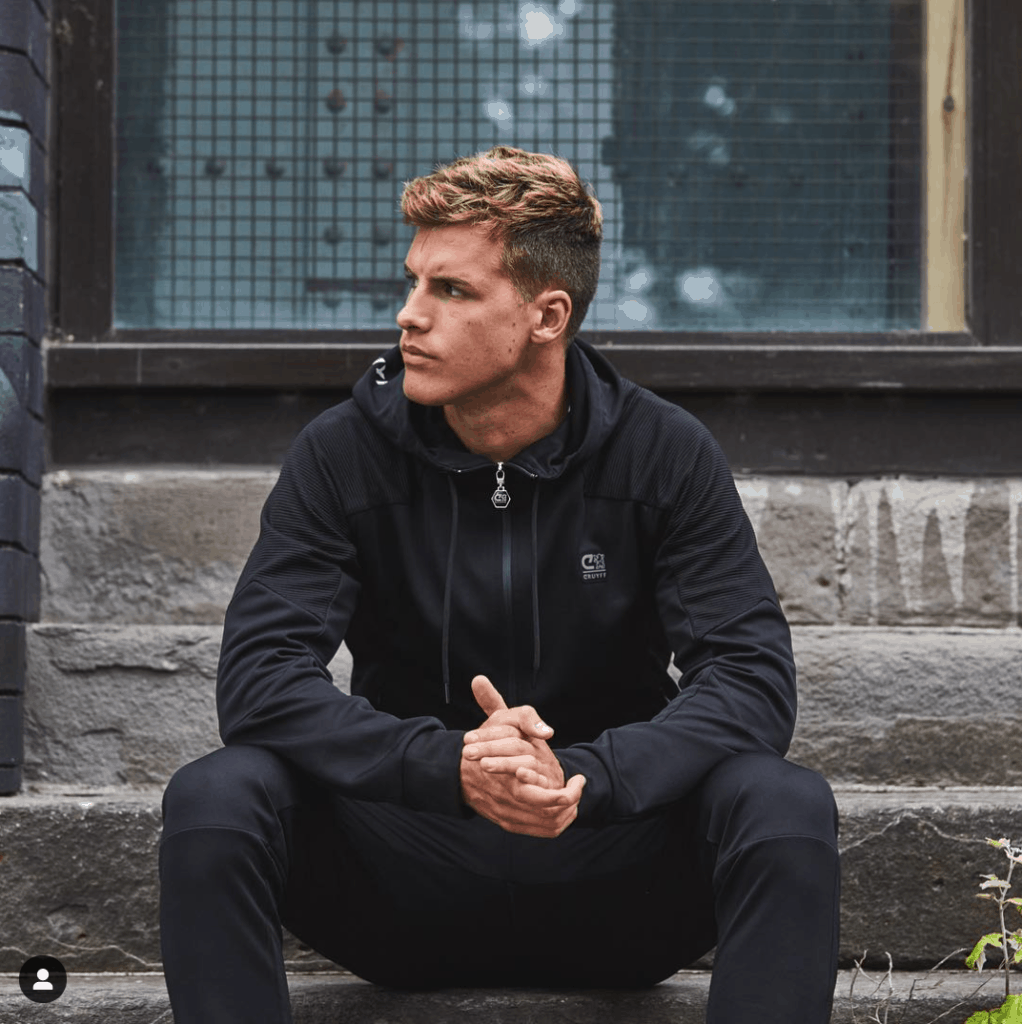 Another rugged-looking hairstyle is textured hair. The look is very similar to messy hair. Basically, it's cut in different layers creating a look that is rather uneven and rough.
8. Hard part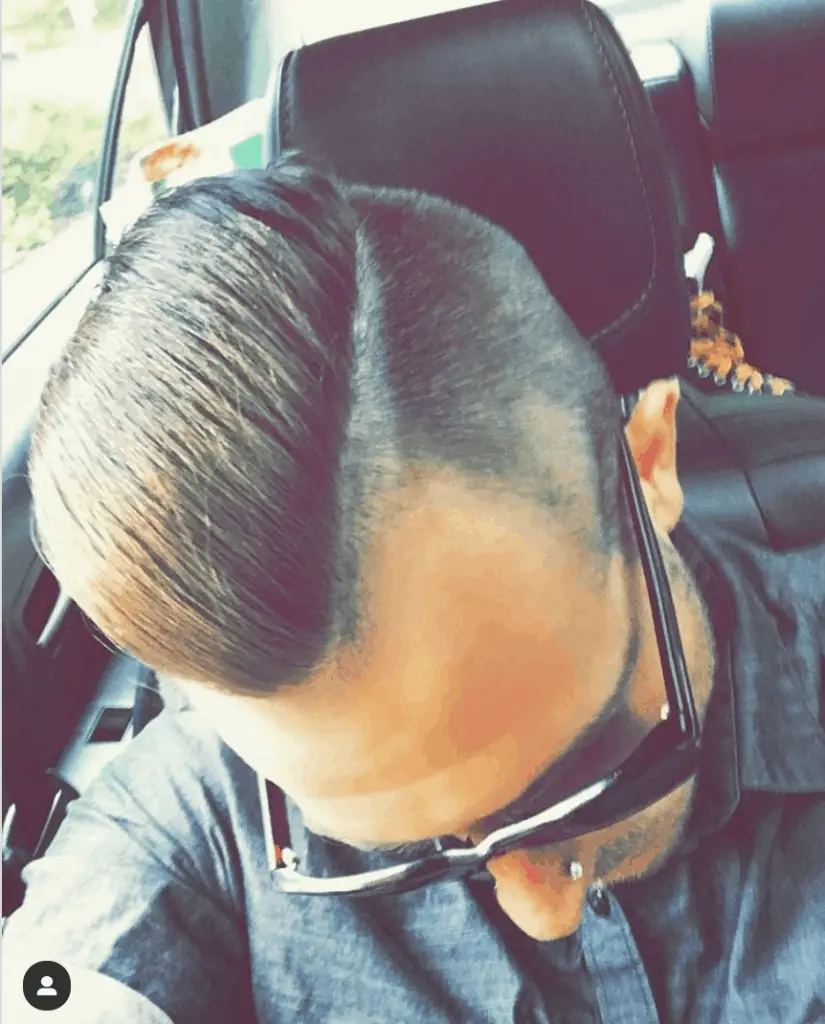 The hard part makes you come across as sharp and masculine. The cut features a clean shaved line down to the scalp with a trimmer or razor. The hair is worn to the side and can work with different hairstyles. 
Long haircuts
9. Messy long hair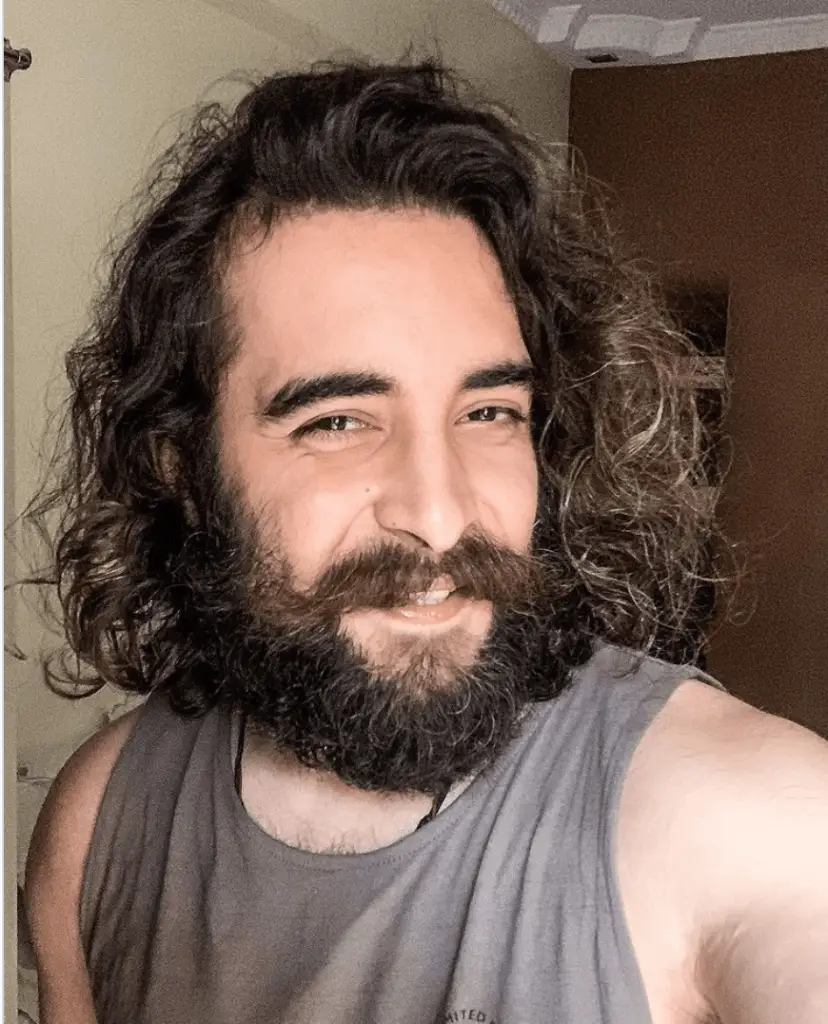 We'd recommend guys who're bored with the short hairstyles to try growing their hair long for once. Jason Momoa from Aquaman proves that guys can look good in long hair!
For guys, it is good to add messy waves to your long hair as it gives off a slick and cool vibe. 
10. Killmonger haircut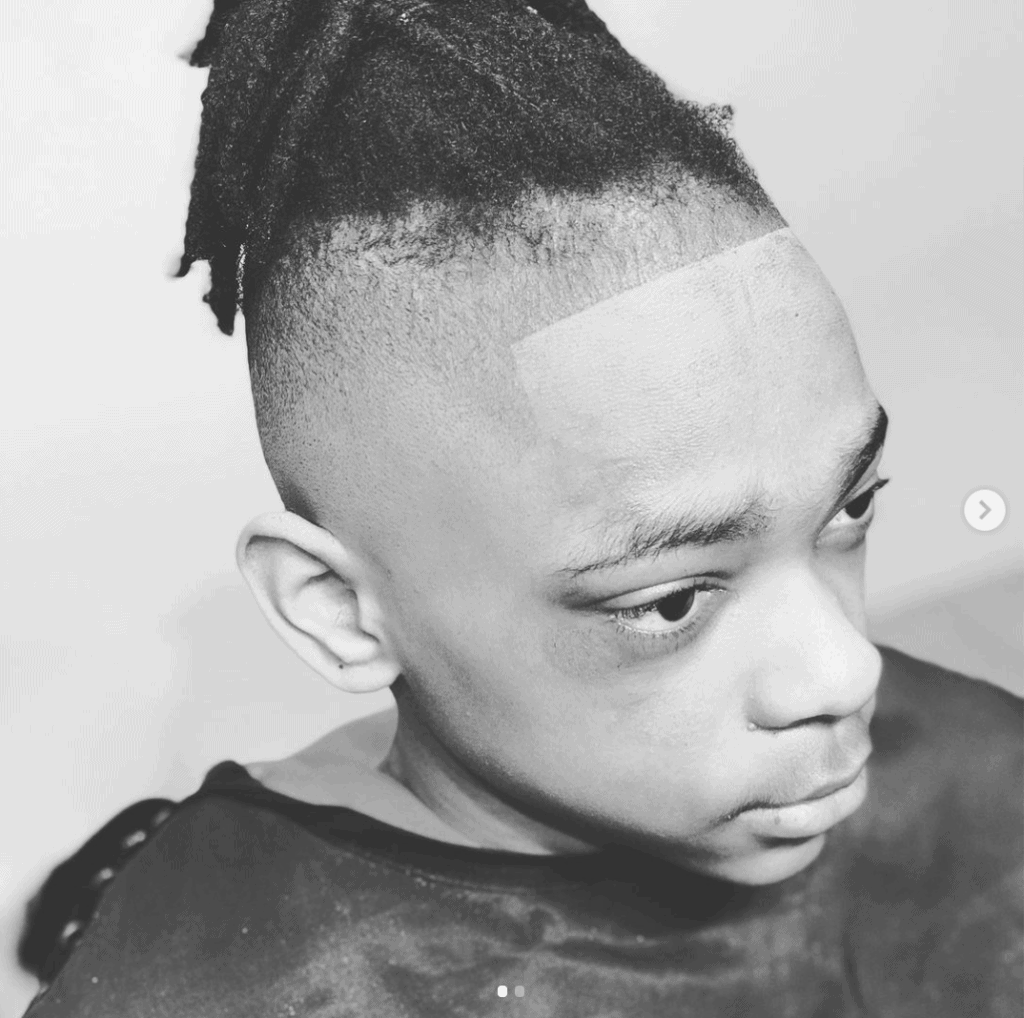 Another blockbuster movie with really cool haircuts is Black Panther, and Michael B. Jordan looks great in his killmonger hairstyle. 
The style includes the top locks grown long while the sides feature a nice skin fade. This style is rather flexible as you can tie them up, or leave them out and put them to the side. It looks great either way! 
Jordan was a badass in this movie and his hairstyle somewhat contributed to that.
11. Box braids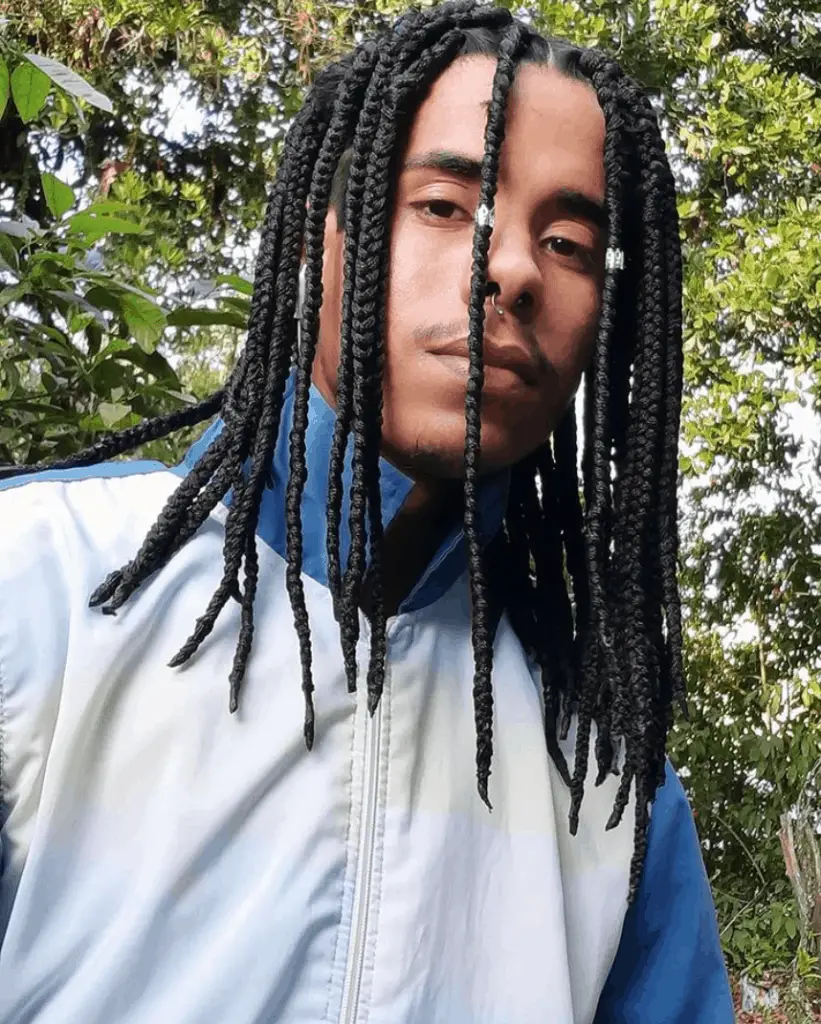 You probably know of Travis Scott and his awesome music, and then you really should try out these box braids for your hair. 
To achieve this look, you need to first grow your hair long enough to get them in braids. Try to tie them in a way that is perfectly balanced and not too tight. Tight braids could damage your scalp as they would pull your scalp back.
Another celebrity that champions this look is ASAP Rocky.
12. Dreadlocks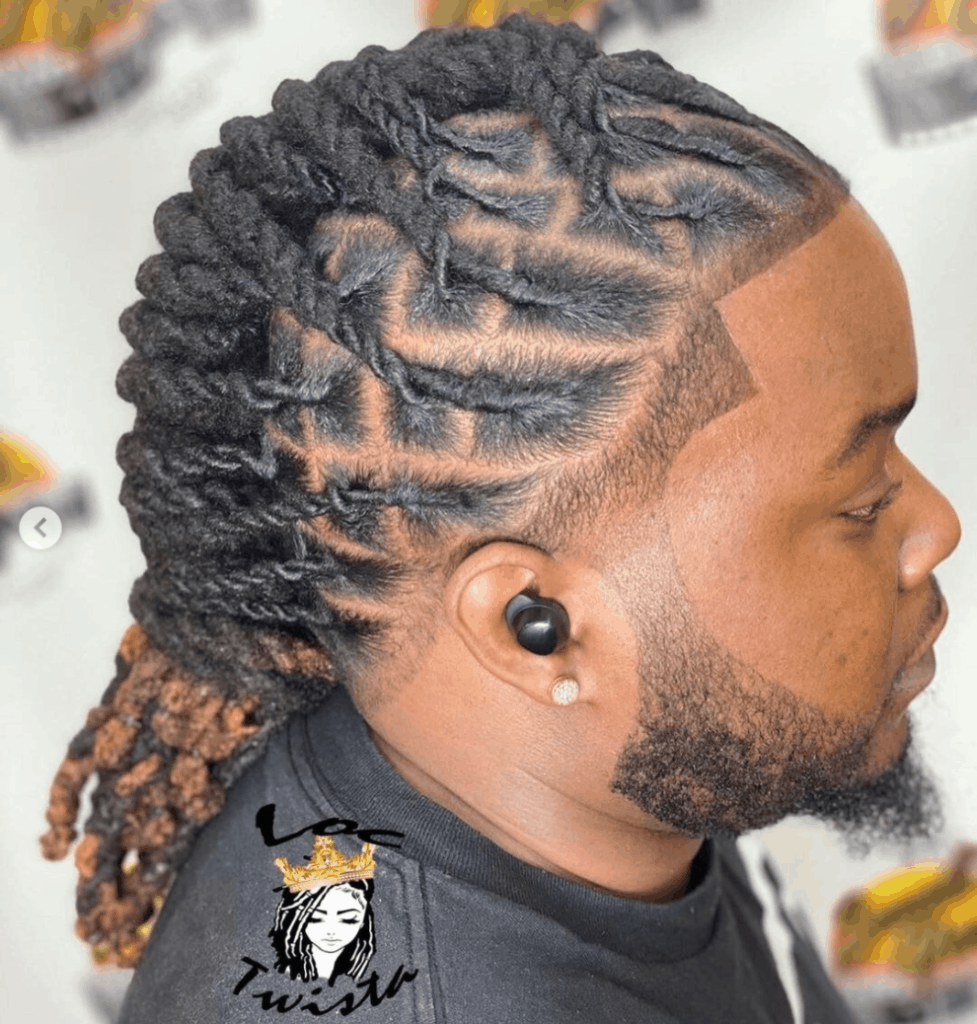 If you'd like a unique make-over, dreadlocks are for you! Due to its urban vibe, they go well with street-wear-themed clothing. 
To turn them into dreadlocks, you need to matt or braid them. The end results are rope-like strands of hair. 
How to Choose the Perfect Hairstyle
Preferred length
Like all hair styles, it's important to first figure out your desired hair length as each length features unique styles that come with it. For example, buzz cut and quiff are styles for short hair and
Whether you grow a beard
Beards go well with certain hair styles – for example rugged messy hairstyle, and messy long hair.
Hair texture
Hair texture is also an important determining factor as it affects the style(s) you're able to do on your hair. African American hair tends to be hard and wiry and hence box braids are a good fit considering the tidy look you'll get afterward.
FAQs – Popular Mens Hairstyles
What is the hairstyle for 2020?
Some of the most popular mens hairstyles in 2020 are: pompadour, fade, undercut, quiff, comb over, and slick back. 
What is a cool haircut for guys?
Some of the cool haircuts for guys are: cool high fade and natural curls, textured quiff, cool crop, and side part pompadour. 
What are the latest mens hairstyles?
The latest men's hairstyles are: low fade with long fringe, high fade with fohawk, high fade with hard part and quiff, and long messy hair.
What is the most attractive hairstyle?
The most attractive hairstyle for a guy tends to be unique for suiting his face and style. There are however certain on-trend hairstyles that suit most men such as: quiff, pompadour, and Ivy league. 
What is the most popular men's haircut?
The most popular men's haircuts in general are: pompadour, fade, undercut, and slick back. 
Conclusion – Popular Mens Hairstyles
We hope that this post has been informative and you've found one or two hairstyles particularly eye-pleasing and go well with your street-wear wardrobe. Now you can't wait to head to the nearest hair salon! 
If you have time, feel free to check out our other hair posts: new mens hairstyles, layered hair styles, and women hair color.